What is psychic surgery/physical trance healing
Psychic Surgery or Physical trance healing is where the medium/healer allows their spirit doctor or guide the use of their own physical body to perform non- evasive surgical procedures.  To do this the medium goes into a very deep level of trance for their spirit/guide to move freely into the body as an energy channel, however what happens is that the medium will place their hands on the client problem area and the whilst the hands are there the spirit doctor's hands will move into the body to perform the healing.
What's the difference between psychic sergery/trance healing and spiritual healing?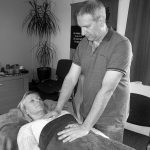 Spiritual healing is where the medium is used as a channel for healing energy to pass through to the client. Psychic Surgery/Trance healing is an operation on the specific area that requires healing. depending on the serverity of the health issue, Doctor John has  a team of other doctors and nurses that will aslo work on other parts of the body.
Is it dangerous?
Not at all, and it can only ever help work alongside conventional medicines. However, it is not recommended if you have a heart pace maker as it can interfere with the current and rhythm, it is also not advisable if you are pregnant for the same reason as above.
Will I feel anything?
Apart from feeling comfortable, on occasions yes, you might feel anything from heat, cold or a tingling sensation, but don't worry this is normal or you may not feel a thing.
About Nick's spirit doctor 
Nick has been working with his doctor for several years and has built up a great trusting relationship. His name is Doctor John or DJ is a sudenum, his real name is Dr William Fisher Favel.  From the information he has given is that he was born in Sheffield in the UK back in 1836 and during his life worked as an Orthopaedic doctor in the Sheffield Royal Infirmary before moving to London, where he worked in the Royal London hospital. He also wrote a few thesis in medical journals and raised monies for various charities before he passed to spirit around 1896. When DJ comes forward he never works alone as he also has his own team which is made up from up to 76 doctors and nurses that work alongside him during the healing session dependent on the severity of the health issue and teaches others in the spirit world to become doctors.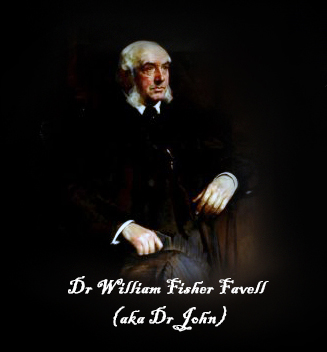 General Advice:
PLEASE NOTE THAT ANY FORM OF HEALING IS NOT TO BE SEEN AS A CURE AND THAT YOU SHOULD FIRST SEEK MEDICAL ADVICE FROM YOUR DOCTOR. HEALING CAN WORK ALONGSIDE CONVENTIONAL MEDICINE AND AT NO TIME SHOULD THE HEALER PLACE THEIR HANDS ON ANY PRIVATE AREA OF YOUR BODY UNLESS THIS HAS BEEN DISCUSSED BEFORE TREATMENT HAS STARTED, YOU CAN ALWAYS TAKE A CHAPERON IF YOU FEEL THE NEED.
One Hour Psychic Surgery/Physical Trance Healing
Psychic Surgery/Physical Trance Healing: This is a one hour session which will consist of consultation and healing with Nick's spirit doctor Dr John and his team. This is hands on healing where Nick will place his hands on or as close to the area needing treatment. Please not that Nick or any other healer should never need to place their hands on any private areas, and should be reported if this happens. Nick will always ask you to be accompanied by a friend to help give you support and to observe the treatment process.
Prices: Half hour £40. Hour £70.00
To book a healing session please call +44 (0) 7970668307 or email info@nick-humphries.com where you will be booked in at the closest time available.