If you are looking for a Psychic Mediumship Reading either over the phone or via Skype or face to face, we can help. Nick offers a Psychic Mediumship Reading for you in in the comfort of your own home via telephone or Skype or at his private office.
During the reading, Nick uses three different aspects to give you a more in depth and accurate guidance. The reading will consist of a Tree reading (not applicable to Telephone readings), Tarot and Oracle cards and mediumship.
Tree readings:
A tree reading is where you, the client, draws an interpretation of what you think you would look like as a tree. This form of reading was designed by International medium and Healer Nick Humphries when he was eighteen as an alternative to reading cards. Nick felt it would be great to get you, the client, more involved in the reading through something you had to do yourself.
The idea of the Tree reading is that it will tell the story of your life so far. Although it may not give dates or names, it will give general information about the person you are.
Please note that the Tree reading is not available via the telephone reading
Card readings:
During the reading Nick uses two decks of cards. Five cards from the first deck are laid out in the form of a cross where each card position has a meaning along with the meaning of the card. One card from the second deck over lies the others. This is the power card and is normally pulled at the very end of the reading. It gives the overall message, confirming all the other information given during the reading. In some cases more cards can or will be used depending on the information or whether extra cards fall from the deck during the shuffling process.
Card positions: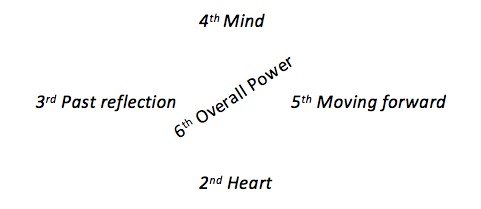 The base/grounding card is the starting point of the reading and it tells you what you need to do in order to protect yourself or in some cases what the situation is.
The heart card tell you how you feel about the situation.
Past reflection is there for you to remember how you dealt with things in the past.
The mind card is how you should think about the situation.
Moving forward tells you either how to deal with the situation or what the outcome will be.
The overall power card is a confirmation card of the reading, telling you in a very clear way of what is needed or what you have to do next.
Combination:
Nick doesn't offer the Tree or card readings separate but actually combines the two together to give a deeper more informative reading. Once Nick has given you all the information from the tree you have drawn and chosen five cards from the first deck of cards, Nick will place them over the picture which can also confirm the information the cards are giving in connection to the tree.
Psychic Mediumship
The Psychic mediumship part of the reading is where you will be reconnected to your loved ones from the spirit world. During the reading Nick will ask for any of your loved ones to come forward. He will give you a description of your loved ones and any information that they can provide, including memories and any guidance of things that are going on around you. This is a reading given with only you in mind and filled with love.

Half Hour: £35.00
1 Hour: £60.00